Full day from Fez to Chefchaouen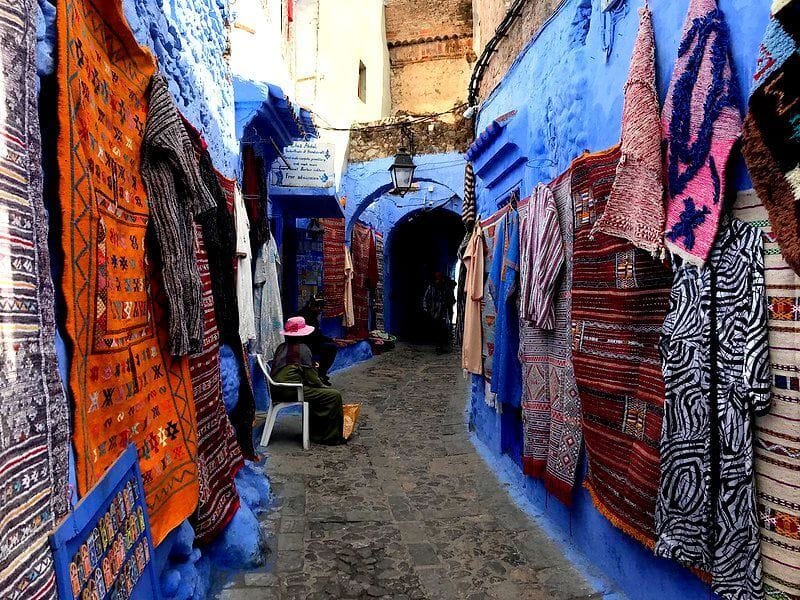 Full day from Fez to Chefchaouen
Enjoy a day trip to Chefchaouen, also known as Chaouen, or the blue city, and learn about authentic and unique handicrafts that you cannot find in other cities in Morocco. It is an opportunity to discover this beautiful city located in the northeast of Morocco founded by Moulay Ali Ben Moussa.
If you are interested in different experiences, take this day trip to Chefchaouen and stroll through the fascinating streets lined with blue houses.
Fes to Chefchaouen day tour starts around 8:30 am. m. and is among the best tourist destinations in Morocco, located in the Rif mountains, near the city of Tangier, in the north of the country.
This beautiful blue city is known for its narrow alleys and traditional buildings. You will enjoy a stroll through the narrow streets to explore the white and blue walls of the old medina and the traditional markets offering some unique native handicrafts.
You will have the opportunity to visit great monuments such as Plaza Uta Elhamam, which is full of restaurants and cafes. You will also visit the famous Kasbah, a much-restored walled fortress with its beautiful garden, and the Great Mosque, built by the son of the city's founder, Ali ben Rachid in the 15th century, as well as other monuments.
And if you are looking to take photos, Chefchaouen is one of the most wonderful places as it abounds with so many unique traditions and customs in Morocco. Therefore, it is considered a perfect destination for photography with its wonderful views of the Rif mountains and beautiful buildings.
After a full day of exploring this stunning Moroccan blue city in an entertaining and adventurous environment, with many memories and unforgettable moments, you will return to Fez and drop you off at your accommodation.